Lawn Fertilization & Weed Control
All lawn care companies are not the same!
Experience why 97% of our clients stay with us year after year
Request a Quote
Science-Based
Lawn Care

From a

Plant Health

Perspective

Our lawn care programs look different, because THEY ARE different.
Are you ready for a better lawn care experience?

At Parm's we use organic-based slow-release granular fertilizers, which improve overall soil conditions as well feed better, for longer. Our quality equipment ensures precise and consistent lawn applications. Proper timing of lawn applications is extremely important to achieve maximum effectiveness. For that reason, we use temperature mapping software to determine when to apply our lawn applications instead of basing this from a date on a calendar.

At Parm's, we also do more during each lawn application, providing our clients with the very best lawn care value. We include fertilizer with our crabgrass preventer and winterizer nutrients with our fall fertilization. This results in our clients receiving the benefits of these treatments without being charged for 2 additional lawn applications!
With
Three Different

Lawn Care Programs to Choose From, We Will Meet Your Desired Quality as Well as Your

Budget

Good Program
This 4 application program offers you a great lawn care value. It includes organic-based slow-release granular fertilizer in both Spring and Fall, as well as prevents crabgrass and eliminates weeds.
Better Program
Our 5 application program adds an additional organic based slow release fertilization with Summer Guard. This additional application is essential for minimizing stress to your lawn during the hot and dry summer months. Enjoy a happier and healthier lawn with just one additional application.
Best Program
If you desire the best lawn care experience, this is the program for you. Our 6 application program adds an Early Spring Recovery application, which gives your lawn the required nutrients to come out of Winter dormancy thriving.
Our Service Area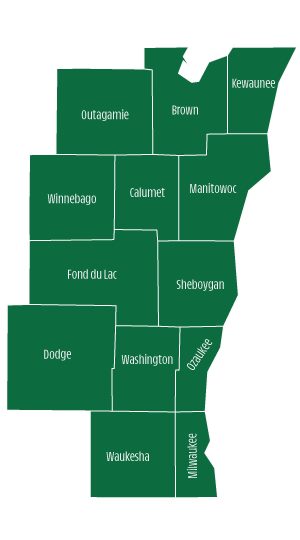 Request a Free Quote Today!
Same Day Lawn Care Quotes
"We have used Parm's the past couple years for lawn maintenance and are extremely pleased with their services from communications to ease of billing and online payment to professional lawn care. We are a retired couple with a big yard that we now need help with. We can no longer afford a perfect yard, but Matt was understanding and helped us determine what needed to be done, within our budget, to have an acceptable yard. We are so grateful for Matt and Parm's and highly recommend them!"
– Norette St. Pierre
"The quality of service we have received from this company is amazing. They are super responsive. They are prompt. They are courteous. They go above and beyond constantly. The price we pay ends up less than if we had to do it ourselves. And having Parm do it means it gets done when it should. Last year, with the extreme heat, the weeds became more of an issue. Out of the blue, we received an email from Parm letting us know, because of the unusual weather, they were providing an addition, FREE, treatment. That's the kind of service you don't forget. We've gone through several lawn services over the years and have never been treated this well."
– Jane Ladwig
"We moved into a new house and the yard had been sodded a year before and not necessarily maintained very well by the builder. We needed help. After checking into several services we decided to go with Parm.s. Not because they were the cheapest. They weren't. But thy do offer several tiers of treatment so you can tailor your needs to your budget. We went with the top 6 step program, and I'm so glad we did. The lawn showed significant progress throughout the season, even with the drought conditions we experienced last year.
The people treating the lawn were prompt, professional, courteous and friendly. I couldn't ask for more and in fact, just signed up and prepaid for the service for next season. Highly recommended!"
– William Aberman
"We have used PLM fertilizer and weed control services for years as a subcontractor to take care of numerous high end properties. Lawns are clean and green,Jess in the office is charming. Services are done right and on time, pricing is appropriate for service quality."
– Kevin Claerbaut