Get an Instant Lawn Care Estimate
Why Choose Parm's Landscape Management?
Professional and Quality Service
Family and Locally Owned and Operated
Some Same-Day Services Available
Return Calls and Emails Within 24 Hours
Family and Locally Owned and Operated Since 2004
We are One of the Largest Lawn Fertilization & Weed Control Companies in the Sheboygan, Fond du Lac, West Bend, & Manitowoc WI Areas.
We are experts in Lawn Fertilization Care and Weed Control, Landscape Design, and Landscaping specializing on retaining wall and patio construction. We are also one of the landscaping companies in the area that has a full time landscape designer and the only company that has two full time landscape designers.
Reputable Landscape Design Sheboygan, WI Can Depend On
Parm's Landscape Management offers landscape design in Sheboygan, Fond du Lac, West Bend, and Manitowoc, WI, homeowners can rely on us for high-quality and affordable services. We go above and beyond to ensure your lawn is green and healthy throughout the year. Whether you're trying to boost your curb appeal or keep mosquitoes at bay, Parm's Landscape Management is there for you. We offer a wide range of landscape management services to meet your needs.
Are you unhappy with your lawn? Unsure of where to start? Parm's Landscape Management can help. Our professional landscape design team has the experience you need to make your lawn look great. From complementing your outdoor space with new trees and flowers to adding a retaining wall to make better use of your landscaping, we can help you make the right design decisions for your home. For more information on the services in landscape design Fond du Lac, WI homeowners rave about, contact Parm's Landscape Management today.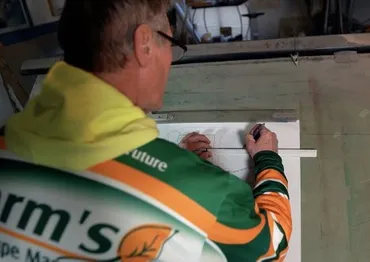 Landscape Design
Being one of the only landscape companies in the area with full time on staff landscape designers, we are the best choice for your landscaping design needs. No working with a 3rd party landscape designer. Learn more about our thorough 10-step design process.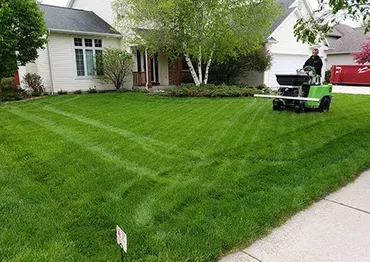 Expert Lawn Fertilization and Weed Control Service
We use only organic based slow release granular fertilizers which feed your lawn longer giving you longer lasting results. At Parm's, your in control with 4, 5, or 6 step lawn care programs to choose from. You'll always receive advanced notice prior to us arriving.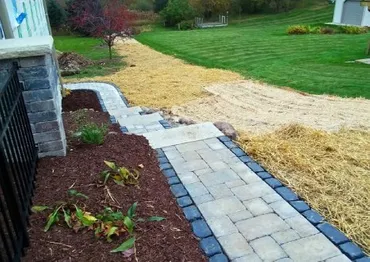 Patios, Retaining Walls, Steps and Walkways
Upgrade your outdoor living space with a beautiful and functional patio, retaining wall or other hardscape feature. At Parm's, all of our hardscape installs come with a 5-year no sink, settle or sag guarantee. Workmanship you can trust – Guaranteed!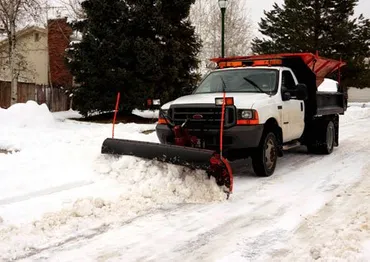 Commercial Snow Removal
When the safety of your employees and customers is your top priority, you need a snow removal contractor you can trust. We specialize in providing our commercial clients with timely and thorough Zero Tolerance snow removal and de-icing services to keep your grounds safe and clear. Snow should not impact your business operations.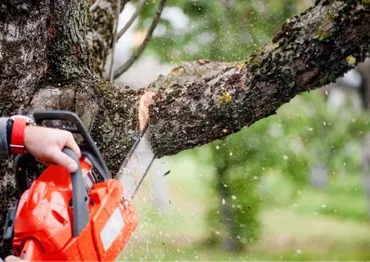 Reliable Tree Service
We provide reliable and trusted tree services in with over 100 years of experience. We offer standard tree removal and surgical tree removal to emergency services.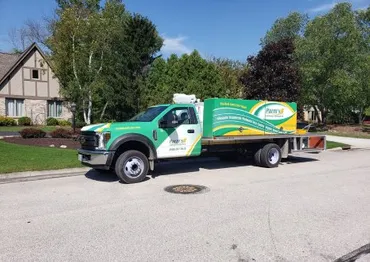 Pest Control
Don't let pests such as mosquitos, fleas, ants, and ticks take over your home. Call the experienced team at Parm's Landscape Management today! You may call us or fill out our online form for FREE estimates!
New Lawn Fertilization & Weed Control Client Special
97% of first year lawn fertilization and weed control clients continue to use our service the following year. We truly believe if you try our service, you will stay with us for years to come. As a special incentive, you will receive $50 OFF any of our lawn care packages by sending back the coupon. Click here to request your personalized lawn care proposal.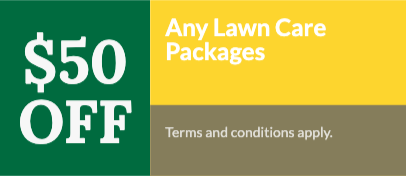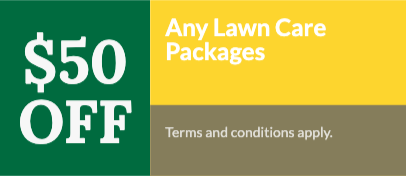 Here's what our satisfied clients are saying...